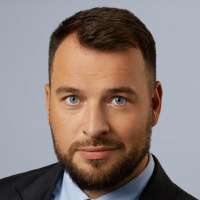 Director of the Polish Economic Institute. A social and economic analyst, he previously worked at Deloitte, Polityka Insight think-tank, the United Nations Development Programme, the Ministry of Administration and Digitisation, and the Chancellery of the Prime Minister. He graduated in social policy from the University of Warsaw, followed by further studies on using statistical methods in business and an MBA at the Warsaw School of Economics and Université du Québec à Montréal. He has written numerous studies on economic policy, digitisation and health economics. His last book is "Pandenomics. Did the coronavirus end the neoliberal era?" (in Polish).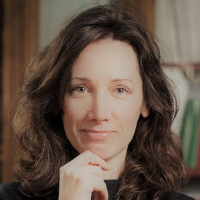 Justyna Gotkowska is coordinator of the Regional Security Programme in the Warsaw-based think tank Centre for Eastern Studies (OSW), where she has worked since 2008. She focuses on regional, European and transatlantic security and defence issues from the perspective of the eastern flank countries. For years she has examined German security and defence policy and analysed security and defence developments in the Nordic-Baltic region and Central and Eastern Europe. In recent years she has dealt extensively with NATO and US posture on the eastern flank and with the EU's recent security and defence initiatives. She has also written about Polish security and defence policy in NATO, in the EU and vis-à-vis the United States. She is author of multiple articles and publications and security policy commentator for the Polish and foreign media. She is a graduate of the University of Warsaw and the RWTH Aachen University.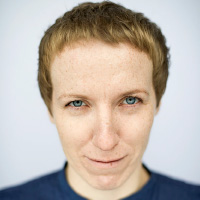 Aleksandra Jarosiewicz serves as Executive Director at Solidarity Fund PL, a state treasury foundation responsible for carrying foreign development assistance programs. Since Aleksandra's joining, the organization's budget tripled, new branch offices were opened in Kyiv and Tbilisi and the process of obtaining European certification was initiated. Prior to taking the job at SFPL, Aleksandra was a fellow at the Centre for Easter Studies, where she covered a wide range of topics including energy relations in post-Soviet area and Eastern Europe as well as social and economic issues in Central Asia, Caucasus and Turkey. She is also a Marshall Memorial Fellow (2019-2022) and an election observer with an experience of participation in a dozen of ODIHR missions as long-term or short-term observer. Aleksandra graduated from University of Warsaw where she studied at the faculties of Law and Administration and Oriental Studies. Privately, she is engaged in the life of the local community, supporting local NGOs and thoroughly monitoring the process of revitalization of the most neglected Warsaw's district – Praga Północ. Aleksandra is also a fan of a local football team, mushroom-picker, citizen developer and an enthusiast of low-code, and a relaxed jogger.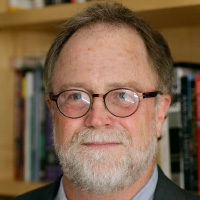 Michael D. Kennedy (@Prof_Kennedy) is professor of sociology and international and public affairs at Brown University. Throughout his career, Kennedy has addressed East European social movements and systemic change with recent engagements around both Ukraine and Kosova. 
For the last 20 years, he also has worked in the sociology of public knowledge, global transformations, and cultural politics, with particular focus on social movements and universities. He continues to work in global and transnational sociology, focusing now on how various articulations of difference and solidarity travel. Recent political transformations within the USA and across the world have moved him toward a more knowledge cultural and public sociology, focusing especially on how communities of discourse use various kinds of questions, styles of reasoning, and forms of evidence to identify the qualities of justice defining various forms of social organization and modes of transformation.
Kennedy was the University of Michigan's first vice provost for international affairs in addition to being director of an institute and five centers and programs at UM; he also served as the Howard R. Swearer Director of Brown University's Watson Institute for International Studies. Kennedy concluded 9 years of service on the Executive Committee, as chair, and the Board of Directors at the Social Science Research Council in 2015, a two year term on the International Academic Advisors' Board of Singapore Management University's School of Social Sciences in 2017, a 3 year term on the Governing Board of European Humanities University in 2019, and 5 years as chair and co-chair of two education programs for the Open Society Foundations in 2021.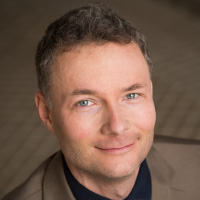 Member of the Board of the "Polska Wielki Projekt" Foundation and Trimarium Foundation. Sociologist, psychologist, methodologist, manager of culture, creator of documentaries and exhibitions, author of books, e.g. "Solidarity Step by Step", "Odwieczny naród. Polak i katolik w Żmiącej" i "Kapitał moralny. Polityki historyczne w późnej nowoczesności". Fulbright scholar at Columbia University. Member of the Prime Minister's Covid-19 Council. Founder of the Two Wings Institute, offering leadership programs in Poland and Oxford.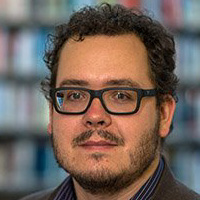 Paweł Marczewski is head of the research unit Citizens at the ideaForum, think tank of the Batory Foundation, member of the Carnegie Civic Research Network, and affiliated researcher at the SWPS Youth Study Center. He holds a PhD in sociology from University of Warsaw. His main areas of interest are relations between demographic changes and democracy, social movements, civil society organizations, and social justice. He is a contributing writer at the weekly Tygodnik Powszechny and member of the editorial board of Przegląd Polityczny quarterly, his comments and articles appeared also in the Nation, Public Seminar, Eurozine, as well as major Polish dailies Gazeta Wyborcza and Rzeczpospolita. In years 2011-2017 he was assistant professor at the Department of Sociology at the University of Warsaw, in 2015-2017 also head of publications at the Institute for Human Sciences in Vienna.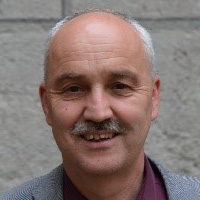 Wolfgang Palaver is a married lay theologian and Professor of Catholic Social Thought at the University of Innsbruck, Austria (where he was also Dean of the Faculty of Catholic Theology from 2013 until 2017). From 2007 to 2011, he was president of the "Colloquium on Violence and Religion". He has published books and articles on violence and religion, Thomas Hobbes, Carl Schmitt, Simone Weil, and René Girard, and Mahatma Gandhi. His most recent English book is Transforming the Sacred into Saintliness: Reflecting on Violence and Religion with René Girard (Cambridge University Press, 2020). Previously he published René Girard's Mimetic Theory (Michigan State University Press, 2013). He is the co-editor of Passions in Economy, Politics, and the Media (LIT, 2005), The European Wars of Religion (Routledge, 2016), The Palgrave Handbook of Mimetic Theory and Religion (Palgrave, 2017), and Mimetic Theory and World Religions (Michigan State University Press, 2018). In fall 2018, he was a member of the research workshop on religion & violence at the Center of Theological Inquiry (CTI) in Princeton (USA). From January until June 2021, he conducted a research project on Gandhi's concept of nonviolence at The Stellenbosch Institute for Advanced Study.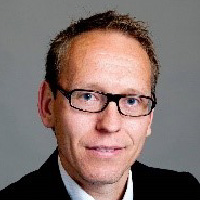 Øystein Tunsjø is Professor and Head of the Security in Asia Program at the Norwegian Institute for Defence Studies at the Norwegian Defence University College. Tunsjø is author of The Return of Bipolarity in World Politics: China, the United States and Geostructural Realism, (Columbia University Press, 2018); Security and Profits in China's Energy Policy: Hedging Against Risk (Columbia University Press, 2013) and US Taiwan Policy: Constructing the Triangle (London: Routledge, 2008). Tunsjø is co-editor with Robert S. Ross and Wang Dong of US-China Foreign Relations: Power Transition and Its Implications for Europe and Asia (London: Routledge, 2021); co-editor with Robert S. Ross of Strategic adjustment and the Rise of China: Power and Politics in East Asia (Ithaca: Cornell University Press, 2017); co-editor with Robert S. Ross and Peter Dutton of Twenty First Century Seapower: Cooperation and Conflict at Sea (London: Routledge, 2012, translated to Chinese, 21 Shiji Haiyang Daguo: Haishang Hezuo yu Zhongtu Guanli, by Shehui Kexue Wenxian Zhubanshe, Beijing, 2014) and co-editor with Robert Ross and Zhang Tuosheng of US-China-EU Relations: Managing a New World Order (London: Routledge, 2010, translated to Chinese, Zhong Mei Ou Guanxi: Goujian Xin de Shijie Zhixu by the World Affairs Press, Beijing, 2012). Tunsjø has published articles in journals such as The National Interests, Survival, International Relations, Cooperation and Conflict and World Economy and Politics (in Chinese) and contributed with book chapters to several edited volumes. Tunsjø holds a PhD in International Relations from the University of Wales, Aberystwyth, 2006, a Cand Philol in History from the University of Oslo, an MSc from the London School of Economics, 2002 and a MA from Griffith University, Australia, 2000. Tunsjø was a visiting Fulbright scholar at the Fairbank Center for Chinese Studies, Harvard University, during spring term of 2010.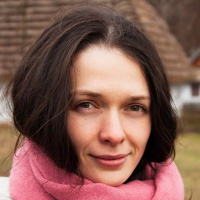 Olha Vorozhbyt is a Ukrainian journalist and a foreign policy expert with an experience in covering international events and foreign policy research. Since 2013 Olha has been working as a journalist and observer at Ukrainian and European media. In 2014 she cooperated with German ARD Channel as a local producer focusing on the MH17 crash investigation. In 2014-2021 she worked as a foreign desk observer for the Ukrainian weekly "Tyzhden". Based in Lviv, she covered events related to the Polish-Ukrainian, and German-Ukrainian relations. Since 2021 she is a deputy editor-in-chief of "Ukrayinskyi Tyzhden" weekly magazine.
For over a decade Olha cooperated with East European Development Institute, non-governmental organization in Ukraine, where she focused on research of post-coloniality and the development of South Asian countries. Since 2018 she is an affiliated expert with the Foreign Policy Council "Ukrainian Prism", network-based non-governmental analytical center, where she focuses on the research of Ukrainian relations with the countries of South Asia. Olha is also a frequent speaker and commentator on the Ukraine-related events in European and Asian media.
Olha graduated from National University of Kyiv Mohyla Academy in 2013 with MA in European and German Studies. She is pursuing her PhD at Ivan Franko National University of Lviv.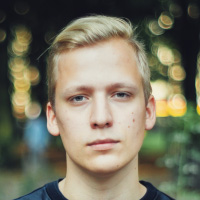 Economist, Teacher, Editor of "Magazyn Kontakt".  Graduate of the London School of Economics (MSc Philosophy of the Social Science) and Warsaw School of Economics (BSc Economics). Interested in the sociology of knowledge, and the ways in which quantification and numbers are depoliticizing social sciences.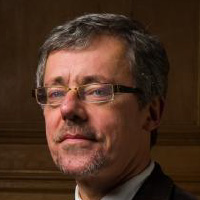 Harald Wydra is Professor of Politics at the University of Cambridge and Holden Fellow in Politics at St Catharine's College, where he has taught politics since 2003. He holds a PhD in Social and Political Sciences from the European University Institute in Florence. He held visiting fellowships at the EHESS in Paris and the Australian National University in Canberra. He was Visiting Professor at the Université Paris Ouest Nanterre La Défense, the Cultural Institute at the University of Wrocław, and LUISS University in Rome. His books on Eastern European politics include Continuities in Poland's Permanent Transition (Palgrave 2001), Communism and the Emergence of Democracy (Cambridge University Press, 2007), and Democracy and Myth in Russia and Eastern Europe (co-edited with Alexander Wöll, Routledge, 2007). He also has written extensively on political anthropology, notably, Breaking Boundaries: Varieties of Liminality (co-edited with Agnes Horvath and Bjørn Thomassen, Berghahn, 2015) Politics and the Sacred (Cambridge University Press, 2015), and the Handbook of Political Anthropology (co-edited with Bjørn Thomassen, Edward Elgar, 2018). He is a founding editor of International Political Anthropology (www.politicalanthropology.org).